ABOUT LUCKY LANDSCAPING
The Man Behind The Operation.
"I am a native Floridian, living in South Florida for over a decade. My whole life I've been surrounded with the lush, tropical, and beautiful landscape Florida has to offer." – Austyn Roth (Owner)
Being in the landscape industry since 2011 I have acquired a lot of knowledge from working in the field and attending many of the national and state industry trade shows. Over the years, I have built many great connections, from plant growers to equipment manufacturers.
My top priority here at Lucky Landscaping is to build a team of driven individuals to serve all of our clients with superior service and quality.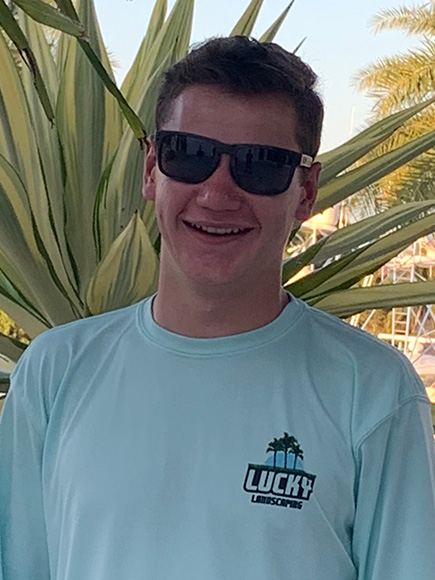 Lucky Landscaping Commitment
"I founded Lucky Landscaping On 3 Key Principles" – Austyn Roth (Owner)
By following these 3 principles we believe our customers can feel assured that they are being taken care of.
WIN for Property Managers, Boards and Communities by:
Present a Brochure-Ready Property.

Attract and Retain New Residents.

Strengthen and Increase Financials.

Lighten Your Load of Responsibilities.

Secure a One-Stop Partner.
WIN for Lucky Landscaping:
Develop Relationships Built on Trust.

Enhance the Environments of our Communities.

Serve Clients that Share our High Quality Standards.

Maintain our Reputation of Honesty, Service and Integrity.
We hope you give us the opportunity to maintain your Business & Shoppes, or HOA Community.