ABOUT US
Welcome to Lucky Landscaping, a lawn care and landscape design/install company serving the Jupiter, Florida region. At Lucky Landscaping, we exist to solve your most pressing landscaping and lawn care needs. We specialize in commercial landscaping and HOA communities.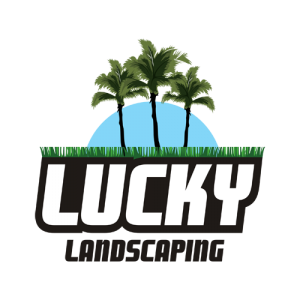 Lucky Landscaping Services
If you need lawn care or landscape design services, call us today to make your appointment at 561-779-4127 or fill out our contact form.
Sign up to receive monthly landscape enhancement tips for your business & shoppes, or HOA community.
We're your one-stop shop for all of your landscape design, plan and installation needs, specializing in commerical landscaping and HOA communities. Lucky Landscaping serves all of South Florida, including:
We provide lawn care and landscape design/install services, specializing in commercial landscaping and HOA communities to improve your curb appeal — if you are a property manager looking for quality service, we have the team that makes the difference.
All of our lawn and landscape crews speak fluent English, making it easy for you to communicate your concerns and desires to the team working on your commercial property or HOA community.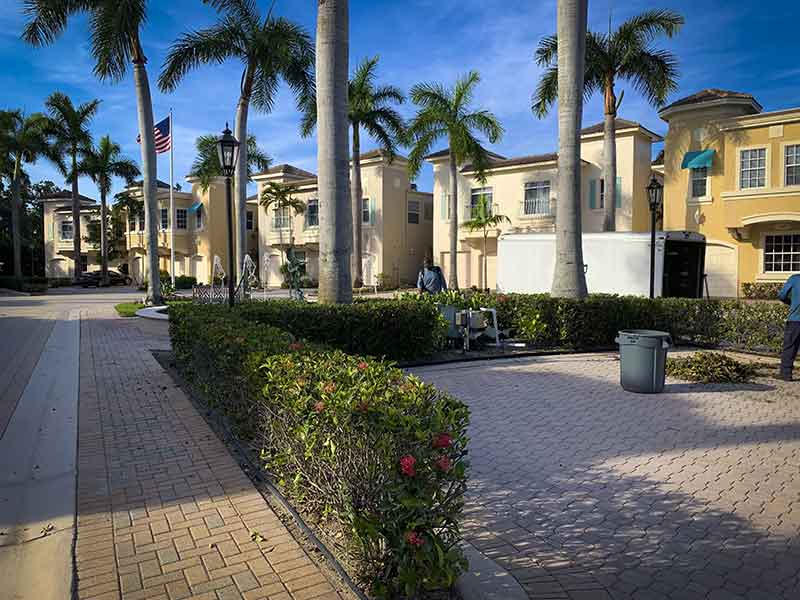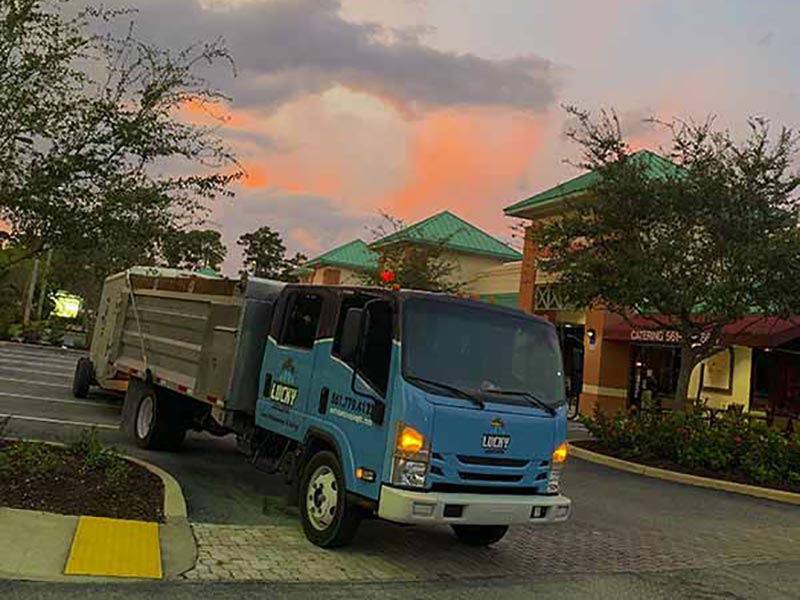 We also make paying your commercial or HOA community lawn and landscape maintenance bills effortless. You pay your bills online with your credit card. There are no hassles or headaches with invoicing and payments.
If you're not fully satisfied with your new landscape or your lawn after it's cut, let us know. We'll return to your property to make it right, customer satisfaction is our main concern.
Finally, you can feel secure knowing that we're fully licensed and insured. We'll take care of your property as if it was our own.
We provide the services listed below and more…
Lucky Landscaping is an award winning company with a reputation for friendly, consistent & quality service.
admin
The Drop in Rainfall Affects Everyone & could mean Florida Drought Are we heading for a Florida drought? South Florida has experienced a massive drop in rainfall this year, and there is not [...]
admin
Managing Your Garden & Florida Friendly Landscaping Living in a harsh weather environment means we need to be more aware of the impact we have in planning and managing our gardens. Actively using [...]
admin
The Effects of Mosaic Virus on St. Augustine Grass Three years ago, the Plant Diagnostic Clinic at UF/TREC isolated samples of turfgrass that tested positive for Sugarcane Mosaic Virus. The Mosaic virus affects [...]